Unable to make it to the McDowell House? While nothing can replace a guided tour with one of our seasoned docents, we hope that this sneak peek will entice you to make the trip to come see us in person!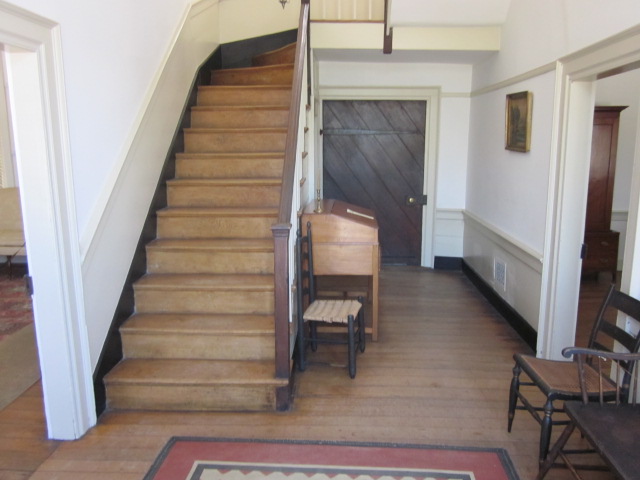 When you enter the McDowell House, it's easy to imagine how the McDowell family and their guests would have used the front entryway. The casket door at the far end, designed to be wide enough for a casket to be carried into a house, opens into the backyard and allowed for a gentle breeze to blow through the home on a warm day.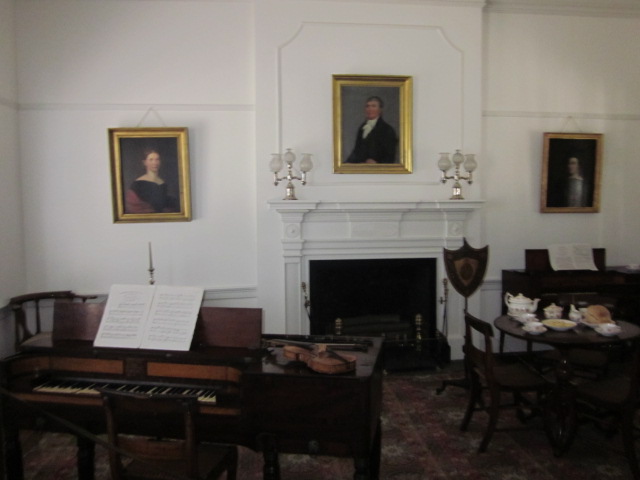 To the left of the entryway is the formal gathering room, the Parlor. Dr. and Mrs. McDowell would entertain guests in this room by playing music or having tea. The portrait of Mrs. McDowell's father, Isaac Shelby, sits over the mantel, and Mrs. McDowell's prized pianoforte, a wedding present from Shelby, is in the foreground.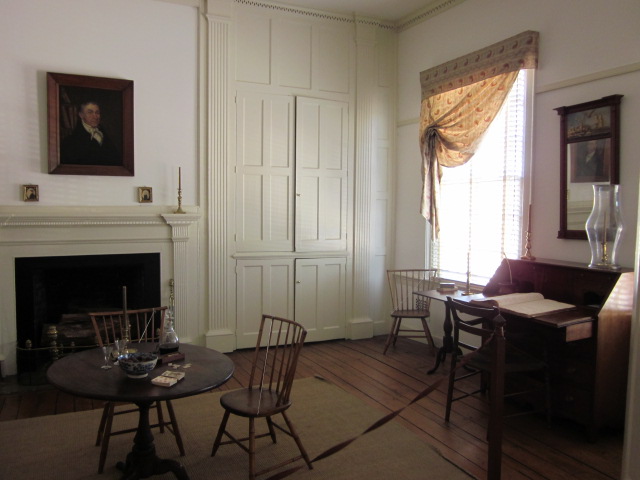 Across from the Parlor is the Library, where Dr. McDowell, whose portrait hangs above the fireplace, would do business and hold casual get-togethers with his colleagues. Unusually for homes of this period, the Library has beautiful built-in bookshelves, which would have no doubt held his vast collection of medical books.
Connected to the Library is the Dining Room, which features lovely china and silver pieces.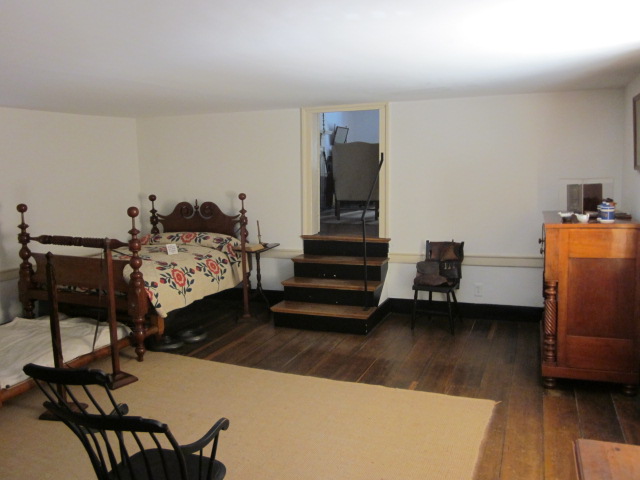 The room where medical history took place is located on the second floor above the Dining Room. The "Traveler's Room," where Dr. Ephraim McDowell performed the world's first ovariotomy on Jane Todd Crawford, is sparsely decorated, but features period medical tools. Visitors will see Dr. McDowell's medicine kit and his lithography instruments, as well as a photograph of the "Pioneer Patient," Jane Todd Crawford.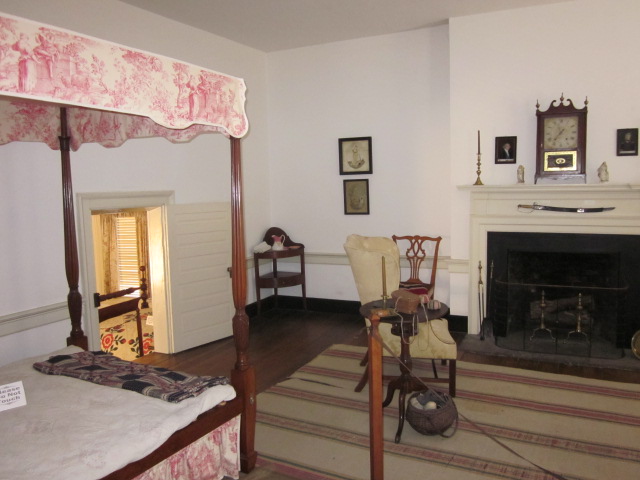 A curious-looking door connects the McDowell's Bedroom to the Traveler's Room. It is believed to have been converted from a window in the older portion of the house (late 1790s) and was left open as a doorway after the newer construction (1803-1804). The McDowell Bedroom features a collection of McDowell family pieces, including a handkerchief made by Mrs. McDowell, a miniature of Dr. McDowell painted on ivory, and the silver buttons of Dr. McDowell's father's Revolutionary War uniform.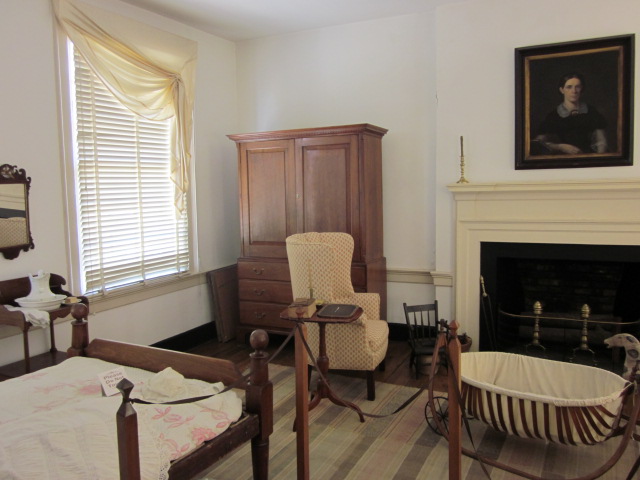 The bright and airy Children's Room must have been bustling with movement and joy when the McDowell's lived in this home. Over a period of 22 years, the McDowells had nine children – only five of whom lived to adulthood. The McDowell Children would play, craft, and study in this room, which features a portrait of daughter Adeline (pictured above the fireplace) and the McDowell children's slate for schoolwork.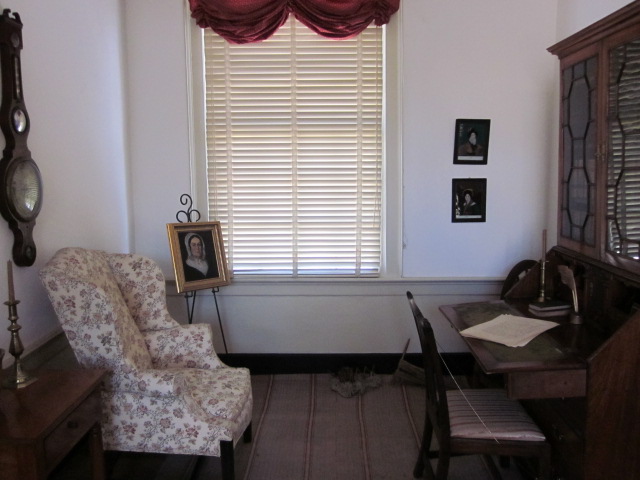 Mrs. McDowell, whose portrait sits in the left corner, loved to write letters and poetry, and it is believed that she did both in this small landing by the staircase. On the desk is an amusing letter Mrs. McDowell wrote to her sister, in which she scolds her for not coming to visit when she promised she would. Dr. McDowell's manuscript box sits next to the desk in this room, which also might have doubled as sleeping space for extra guests.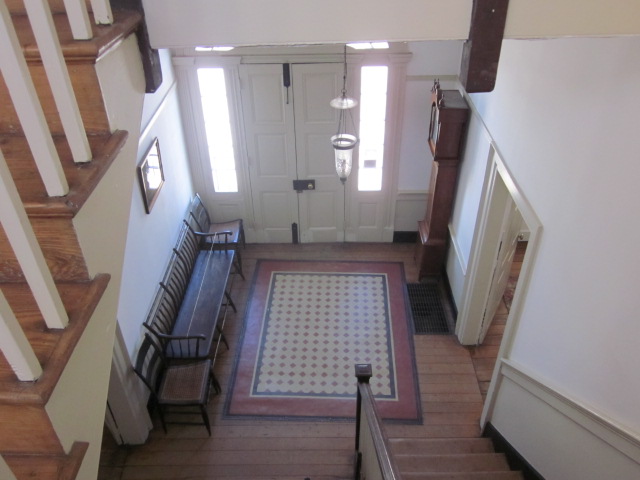 A look down into the entryway depicts a front door whose design Dr. McDowell "borrowed" from Centre College's administrative building, Old Centre. One of the founders of Centre College, Dr. McDowell must have enjoyed the beautiful architecture of the earliest buildings on campus, and wanted to emulate it for his own home.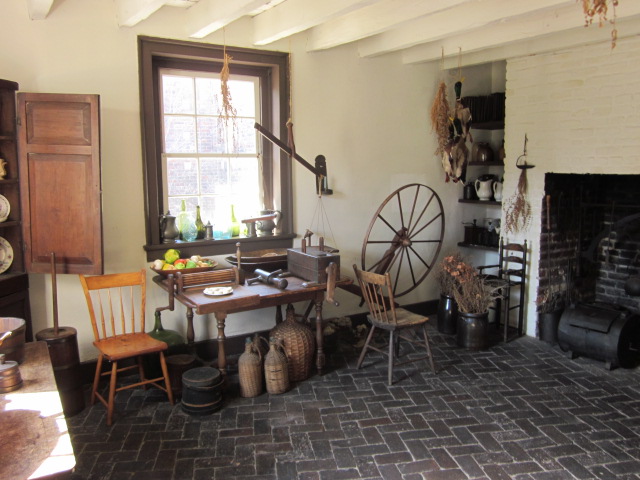 In a room separate from the main house, the Kitchen features a large fireplace with an abundance of kitchen "appliances". The McDowells owned slaves, several of whom would have worked as cooks in this kitchen. This is one of guests' favorite rooms on the tour.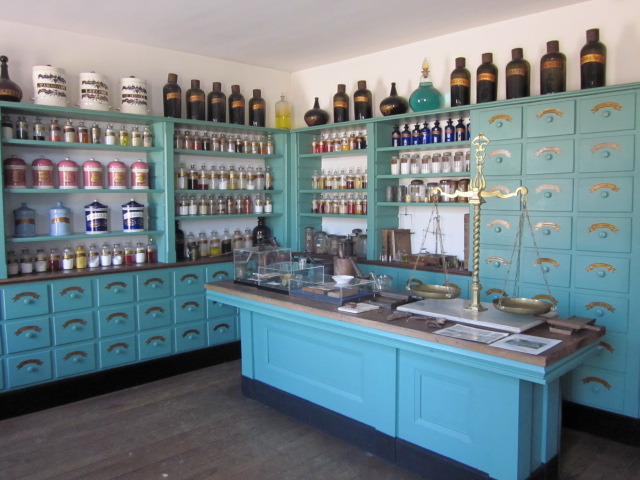 Patients came from all around Danville and the surrounding counties to see one of the greatest physicians of his time. From 1795 to 1820, Dr. McDowell ran his Apothecary Shop in this small building. This room features an outstanding collection of historic medical jars, as well as an intriguing collection of medical tools.
Video Tour
If you cannot visit us, please enjoy our online tour (created live style during Covid-19):
To book a group (10+) tour, please contact us via phone at 859-236-2804 or email us at mcdowellhouse1@att.net 
Small tours (less than ten people) can book on our website.